By twenty-five years of age Daniel Mizrachi was learning Torah, and traveling throughout Israel as a respected, and sought after, lecturer. When not occupied with these pursuits Daniel engaged in song writing, his efforts resulting in two published albums.
Impressive as these accomplishments would have been for any young man, they were made all the more remarkable given the fact that Daniel was born with Cerebral Palsy. Throughout his childhood he grappled with the degenerative effects of his illness, but was still able, against all odds, to teach himself to speak and read.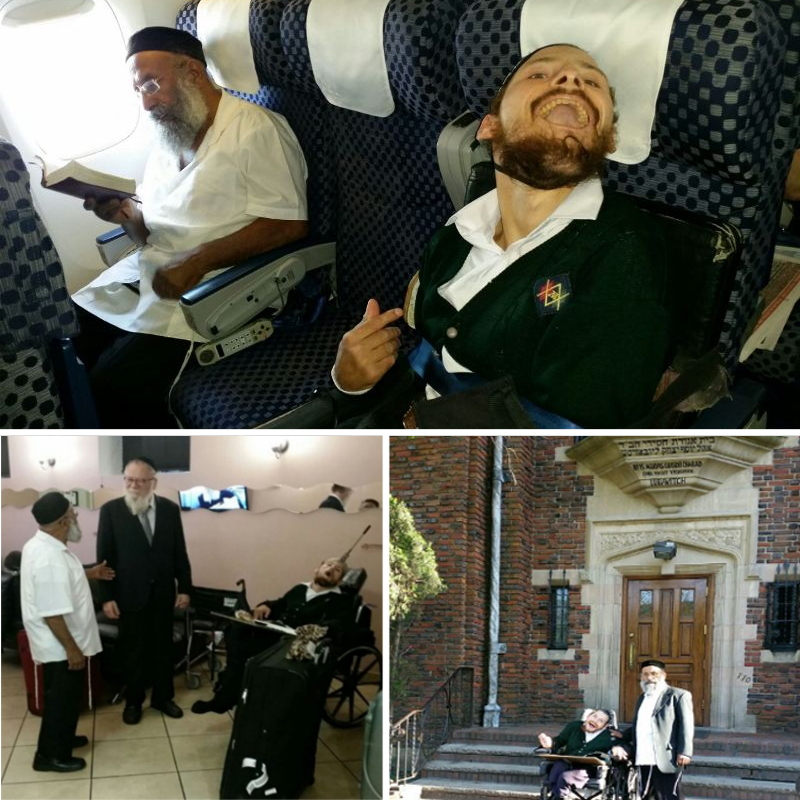 Although Daniel eventually became confined to a wheelchair, he continued to participate in a busy, ambitious schedule, and has enjoyed many ongoing successes. Yet Daniel's dearest dream of davening in 770, and visiting the Rebbe's Ohel was postponed, time after time, due to the many complications of traveling while restricted to a wheelchair, including the inflated costs.
Two weeks ago Daniel's dream was made possible when El-Al airlines, upon hearing of Daniel's plight, donated tickets for Daniel and two travelling companions. On the day they landed in New York, Ahavas Chesed's executive director, Rabbi Avraham Lider, was waiting at the airport. Rabbi Lider personally escorted them to an apartment rented by Ahavas Chesed, and outfitted to meet Daniel's specific needs. The guests enjoyed full Ahavas Chesed hospitality throughout their stay, including food coupons to local restaurants, a wheelchair accessible van driven by Ahavas Chesed's own Levi Hillel, and Ahavas Chesed volunteers at their disposal. "It was very important to us that Daniel's visit go as smoothly as possible for him" said Rabbi Lider.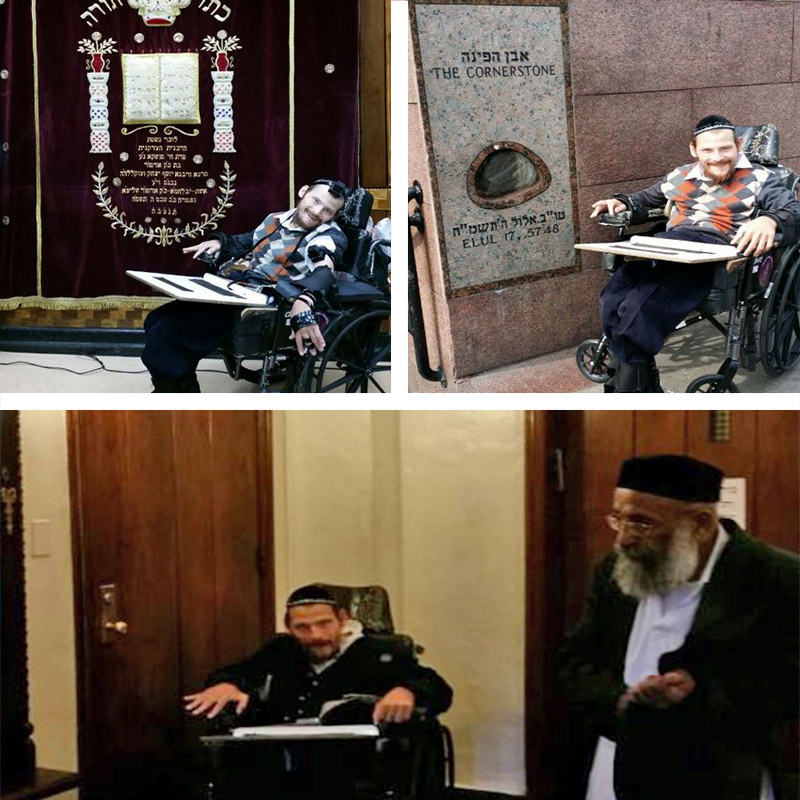 Daniel was accepted with love in 770, and at the Montifiore cemetery near the graves of the Lubavitcher Rebbe, Rebbe Yosef Yitzhak, and the Rebbetzin Chaya Mushka, and received a heartfelt welcome everywhere he went in Crown Heights. Each person who had the pleasure of meeting Daniel left the encounter inspired.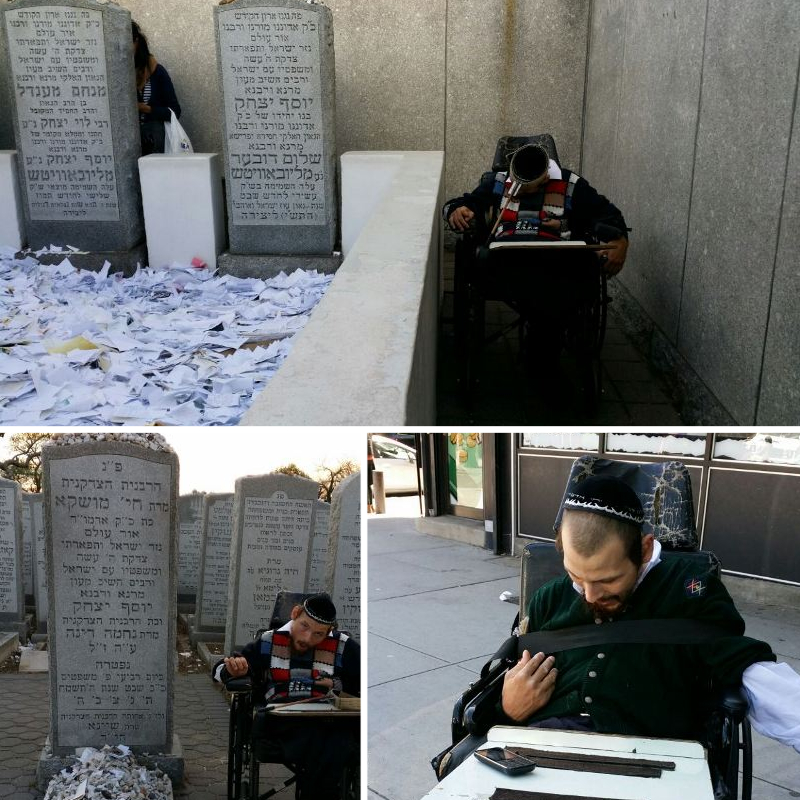 During his stay Daniel also  met with many of the Jewish music elite including, but not limited to, Avraham Fried, Mordechai Ben-David and his son Yeedle, Lipa Schmeltzer, and Yossi Green. At their request, he treated his fellow musicians to a recitation of his poetry, and granted them permission to develop the poems into music to be performed by them.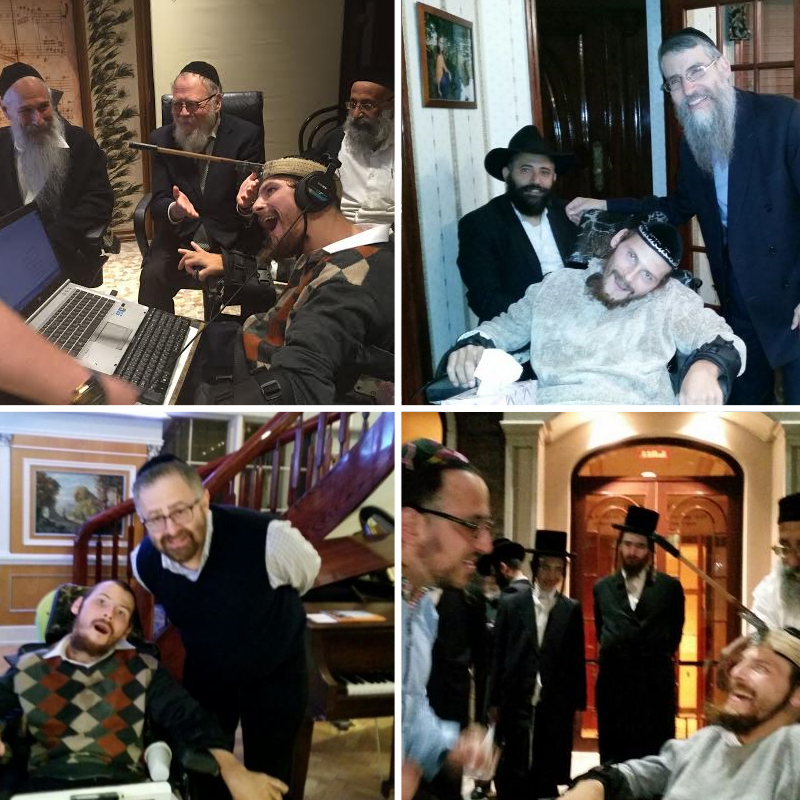 Moments before making his way back to Israel to continue his life, and his important work, he spoke to one of Chabad's news websites. He reflected on the visit by saying: "I'm happy for the chance to come here. My dream to visit the Rebbe's place came true. The visit in 770 and Crown Heights made me stronger and I would like to thank the Ahavas Chesed organization for all the help in my journey".
Rabbi Avraham Lider: "It was a great privilege for Ahavas Chesed to assist such a brilliant young man. We are grateful, and thankful to Daniel for the opportunity, and we hope that his visit in the Rebbe's courtyard gave him the power to continue. Such aid missions are an important part of Ahavas Chesed's work. In addition to medical assistance, we provide referrals to specialists, essential medical equipment, financial support for medical procedures, and we host community blood drives. We take it upon ourselves to stand with those in need, and assist them, and their families, with everything possible".

Join our Newsletter!
We will send you once a month news about the next Blood Drive, new Ahavas Chesed programs and recent activities
[newsletter]